Center for Excellence in Disabilities at West Virginia University
BUILDING A
STRONG
NETWORK.
The WVUCED leads efforts to provide better services to West Virginians with disabilities through training, research and services.
Profiles and Quicklinks
Donna is an MSW at WVU. She is the mother of three children one of which has Autism.
Read more about Donna.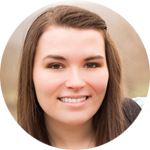 "I didn't have this big family support when I got out of foster care and they [the MODIFY program] were there."
Read more about Danielle.
Creative Control: Shannon Finnegan
Creative Control is a video series showcasing artists with disabilities and the ways they are helping to evolve cultural narratives.
Disability Facts
Adults with Disabilities in West Virginia are more likely to:
• smoke (21.9%)
• be obese (43.3%)